Join the Espace Lounge® network
draws on the group's history of craftsmanship. Espace Lounge® is recognized as a designer brand of innovative and patented products. The brand has become a standard in the aluminum veranda and pergola market. With locations throughout France and Europe, Espace Lounge® now includes 70 aluminum carpentry professionals.
When you join the Espace Lounge® network, you'll have access to our products, brand image, services, and support, while retaining your local brand to assert your identity.


Patented Technologies



Quick-Install Products 


Training Programs


Sales Tools


Dedicated Technical Departments


Network Feedback
Patented technologies, exclusive products
With its expertise in home extensions and pergolas, Espace Lounge® set out to develop unique technologies that would meet current and future industry requirements.
Today the brand is positioned as the expert in extensions and outdoor living systems, with a complete catalog of innovative and exclusive products on the market:
To go a step further, have a look at our complete
AKRAPLAST® France catalog :
AKRAPLAST® France
for all our verandas, fixed pergolas, bioclimatic pergolas, carports, awnings and canopies.
---
Quickest-installing verandas and pergolas
Espace Lounge® designs and develops its products for pros, so they're the easiest and quickest to install. Espace Lounge® extensions and pergolas are prefab and ready to install, and we bypass warehousing to save you up to 40% in installation time. By putting ourselves in the installer's place, Espace Lounge® develops exceptional products with exemplary ease of use. When you join the Espace Lounge® network, you're choosing easy installation, less installation time on the job, and bigger profits.
Complete training at Espace Lounge® ACADEMIE
Access a complete training program before you start. Save time on the job and learn everything you want to know about Espace Lounge® products.
---
Product training: Introduces your sales team to Espace Lounge® products
Assembly training: Learn to assemble and disassemble products hands-on with your installation teams
Site support: On your first site, to guide you through the product's mechanical assembly.
---
A powerful sales tool package
When you join the Espace Lounge® network, the brand gives you access to a high-end, effective sales tool package.
On the My H.O.M.E. (House & Outdoor Mobile Experience) app by Espace Lounge®, you can view your full-scale extension or pergola project right at your customer's home.
Access to this app is restricted to Espace Lounge® Certified Installers.
Live the Espace Lounge® experience, using augmented-reality technology. Does your customer want to expand? Have a patio roofing project?
Explore all the options in our catalog of EXTENSIONS and PERGOLAS, available on smartphone and tablet.
A range of services dedicated to professionals

When you become an Espace Lounge® Certified Installer, you'll get technical support: quotes for made-to-measure projects, product technical advice, 2D drawings, and more. To save you time, Espace Lounge® prices are clearly listed on ProDevis costing software - the software solution designed for carpentry.
Responsive and constantly evolving based on feedback from the network
Using feedback from its network, Espace Lounge® develops and improves its products to meet the needs of aluminum carpentry professionals. The Espace Lounge® team is receptive to its network and gives its certified installers a voice by organizing national conventions, regional events, and theme-oriented workshops.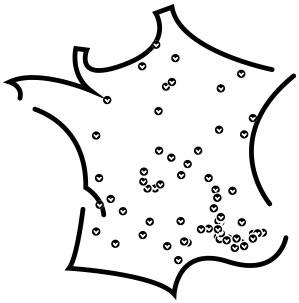 70 points of sale
Meet these Espace Lounge® Certified Installers. A network of 70 Espace Lounge® CIs throughout France. CIs advise and support homeowners with their extension or pergola projects – from planning through installation.
Espace lounge® points of sale