LED lighting solution
to enjoy you pergola day and night
To enjoy your patio day and night, in summer and winter alike, the lighting of your pergola is essential. With the integrated LED system, your aluminium pergola becomes a convenient and perfectly lit up living space. This option is compatible with the range of BIO-THERMIC pergolas Espace Lounge® and lets you enjoy a family dinner or an evening with friends on your patio, even when the sun has set. The LED technology is the solution to enjoy luminosity with a low power consumption while having an elegant pergola.


Powerful
LED


Dimmer
switch


Integrated
lighting


Classy
atmosphere


Repositionable
A lighting perfectly integrated
in your pergola
Light up your BIO-THERMIC pergola with style. The LED lighting system is manufactured with the same aluminium as the interior finish of your pergola.
The chosen finish is adapted to the colour of your structure for a perfect integration and complete discretion.
This option enhances your outdoor space and emphasizes the refined design of your high-end pergola.
Adapt the light ambiance
of your patio
Adapt the light ambiance over the course of your evenings thanks to the LED lighting integrated into the structure of your pergola. For a decorative touch, choose the option with coloured lights (RGB). Red, green, blue, yellow, magenta, etc. You can play with 8 colours to liven up your evenings.
You wish for a subdued atmosphere, a diffuse light or a strong lighting? With your remote you can control the colour and luminosity depending on your wishes.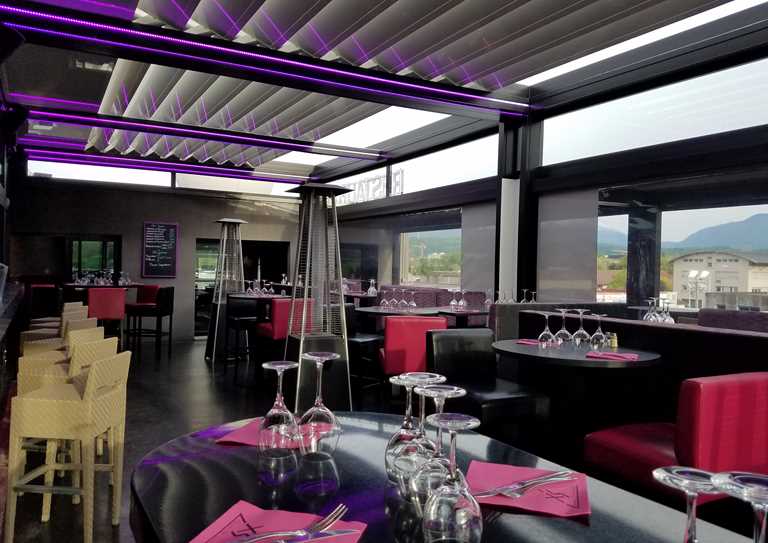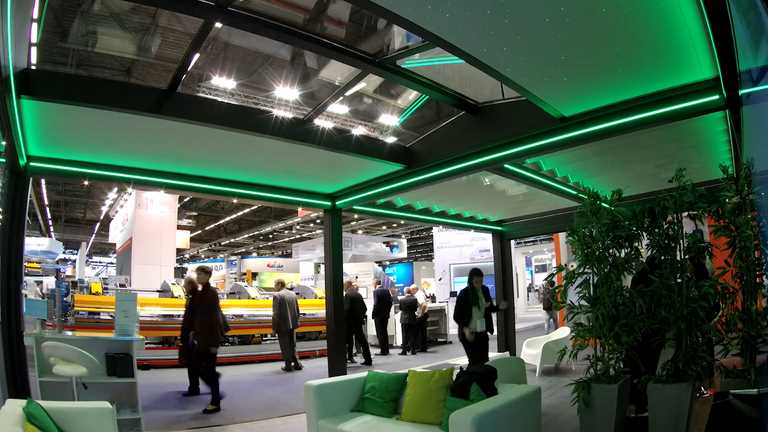 Place your lighting
according to your wishes
On each side of the pergola as a subdued lighting or on the central beam for a nice finish, the LED lighting can be placed easily were you want it.
Perfectly integrated in the aluminium structure of the pergola, this solution guarantees great lengths of lighting. With the IP65 protection, it is adapted to an outdoor use.
Video
Discover our LED Lounge video - integrated LED lighting system for your flat roof veranda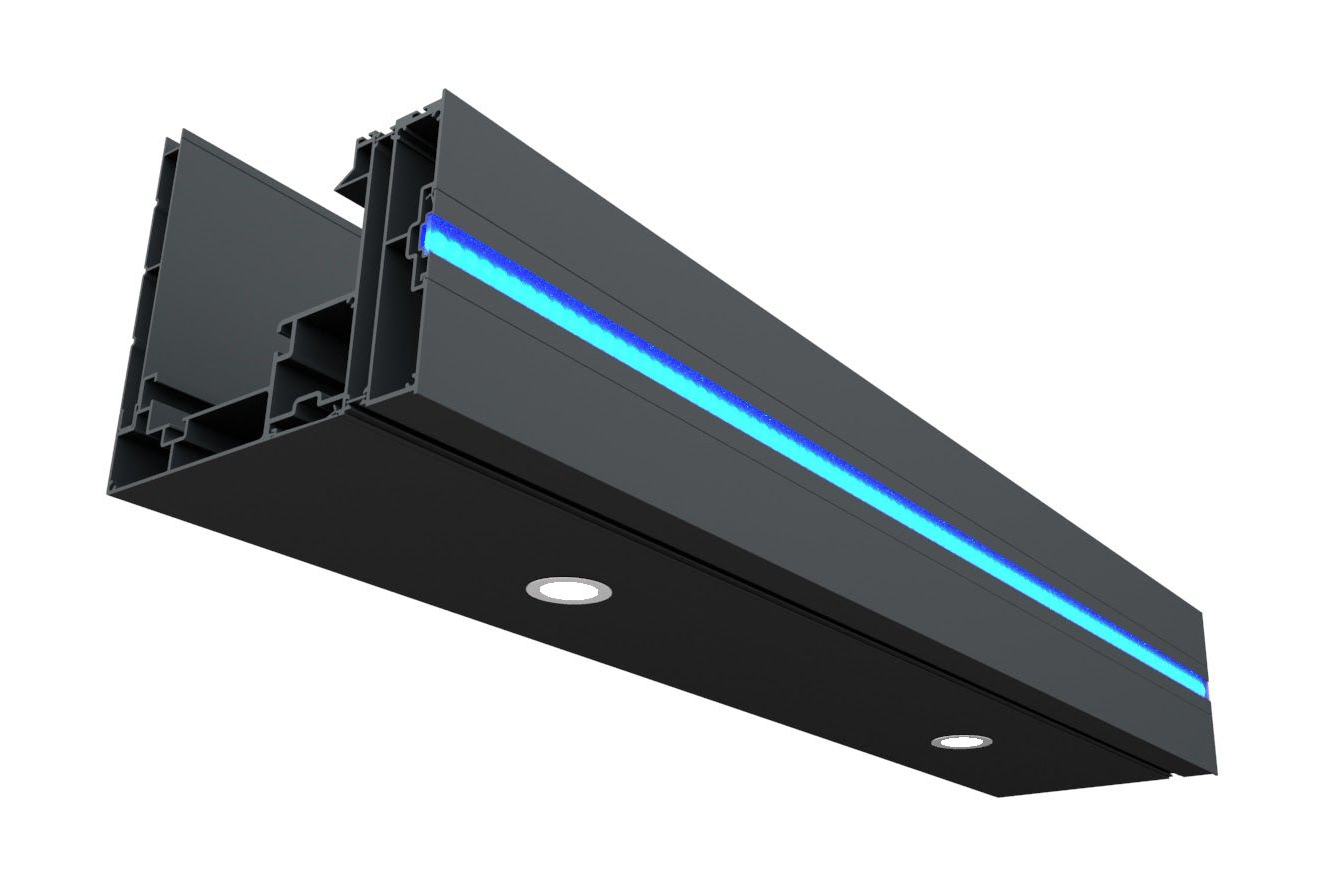 Colours of aluminium sheets available:
RAL 9010 MATT 3%
RAL 9010 Shiny 30%
RAL 7016
Warm white lighting
Power: 14,4 Watts/ml
3000 mm long bars / 500 mm long bars interchangeable
Power supply by transformer 12 V – 40 Watts connectable on mains socket or electrical panel (surge protector required)
Dual Lock assembly system without drilling
Option : Remote control with dimmer