Tailor-made aluminum screen fence for your outdoor living projects
The KLOSTRAL® aluminum screen fence by Espace Lounge® is the ideal solution for all your exterior screening projects: yard enclosure, infill panels for pergolas, etc. Available in three models, this modern, made-to-measure screening system preserves your privacy just the way you want it.


Stylish
Finish


Easy
Care


Sturdy
Construction


Made
to-Measure


Ajustable
Modules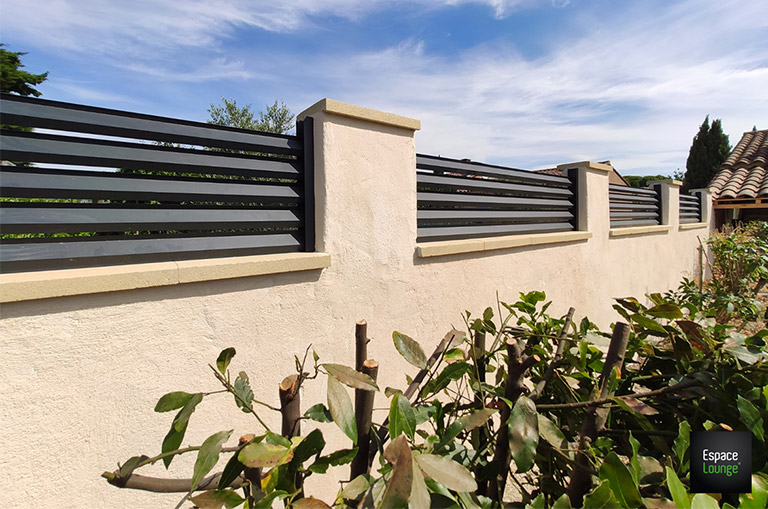 This modern, elegant fencing solution
adds beauty to your exterior
The KLOSTRAL® system, with a modern, elegant design, provides an excellent finish for your pergola project or other outdoor structure.
This 100% aluminum screening solution creates a refined, elegant screen fence to give your yard an instant makeover.
Tough, durable

100% aluminum structure
KLOSTRAL® modules are made of a high-quality powder-coated 100% aluminum structure. With a tough, durable design, this outdoor feature stands up to wind, rain and frost. The KLOSTRAL® system is developed to let air flow, avoiding excessive wind resistance and guaranteeing optimal hold. Composed of heavy-duty tubular slats, KLOSTRAL® modules really stand the test of time. Espace Lounge® high-end aluminum screening is very easy to maintain.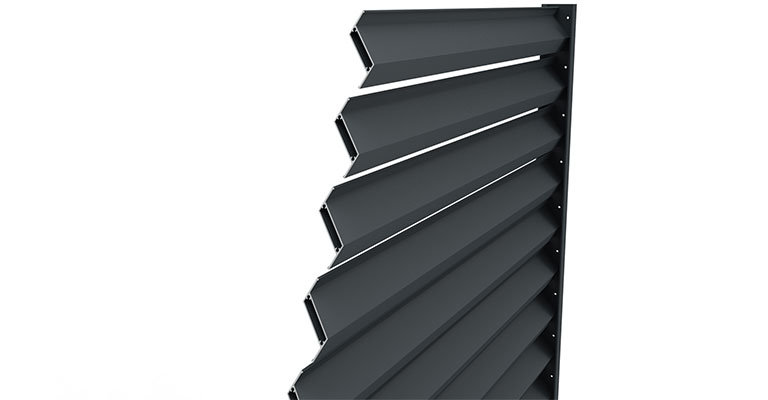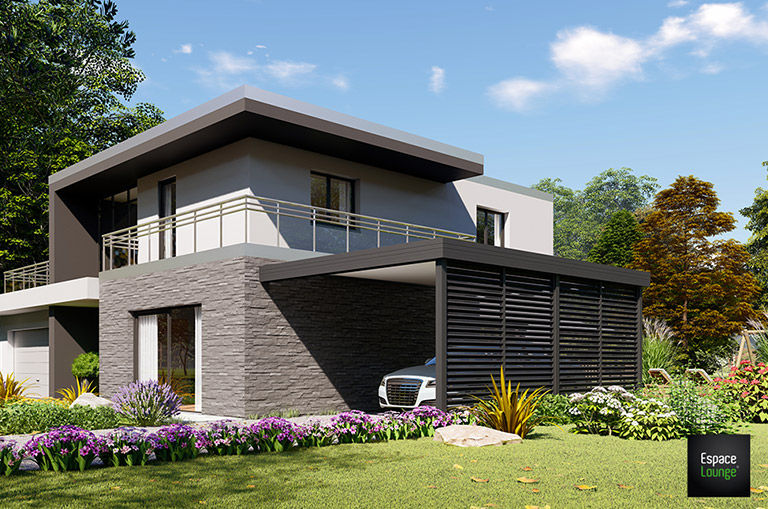 Made-to-measure

aluminum privacy panels
Your KLOSTRAL® outdoor equipment will meet all your outdoor privacy needs. No more prying eyes. You can adjust your made-to-measure screens to the desired width, height and privacy level.
Find the aluminum screen or privacy panel that works best for you while adding appeal to your yard. You can preserve your privacy just the way you want, with ample privacy choices in our three models:
50% privacy - Perforated aluminum privacy screen
85% privacy - Solid aluminum privacy screen
100% privacy - Blackout aluminum screen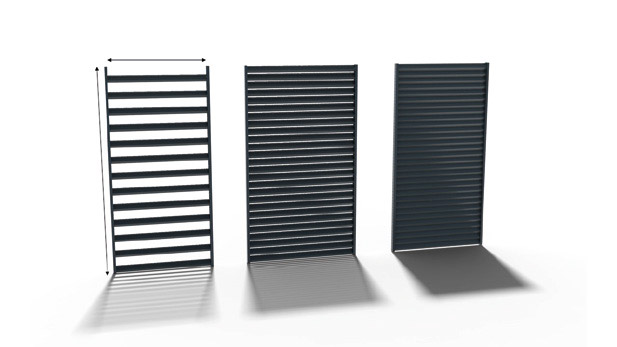 More than 800 shades to choose from
100% aluminum structure

Heavy-duty tubular slats

Adjustable modules (Custom sizing) -

Max width* : 2000mm - Max height* : 2465mm

(*Based on wind exposure)

Fully removable system
Discover compatible products :