An exclusive solution to protect and renovate your flat roof veranda
RENOPHON® is a roof covering designed for aesthetic renovation and improvement of the well-being in your home extension.
The system stretches a patented micro-perforated fabric on your veranda roof to increase your thermal and phonic comfort by reducing the noise of the rain. RENOPHON® allows you to aesthetically restore the roof of your home extension and to change its colour. The fabric is resistant to wind, UV and hail impacts. Its high mechanical resistance ensures both the protection and durability of your roof against external climatic conditions.
This option is compatible with the Espace Lounge® range of contemporary verandas and in particular with the products Zenith and Equinoxe.


Aesthetic
renovation


Choice of
roof colours


Reduce the noise
of rain


Resistant
to hail


Thermal
comfort


Easy
to maintain
A roof colour

adaptable to all regions
The roofs of home extensions are part of the architectural heritage and their style vary according to the regions. The aesthetic choice of a roof changes according to your geographical location and your type of house, especially in terms of colours.
RENOPHON® is available in 4 different colours (Tile Orange / Slate Grey / Concrete Grey / Sand Yellow) to adapt perfectly to all regions. This option meets architectural and environmental requirements, in compliance with urban planning rules.
Improve you thermal and phonic comfort

in your veranda
Enjoy silence and calm in your new living space. RENOPHON® improves the soundproofing of your veranda and reduces the noise of rain on your roof. This option designed for Espace Lounge®'s home extensions enhances your acoustic comfort.
The system to be mounted on your roof creates permanent shade and limits the heating of your veranda roof. The exclusive fabric technology blocks up to 80% of the solar heat depending on the colour and regulates the heat in your home extension. RENOPHON® can be added to your Espace Lounge® home extension for an additional thermal protection and acoustic comfort.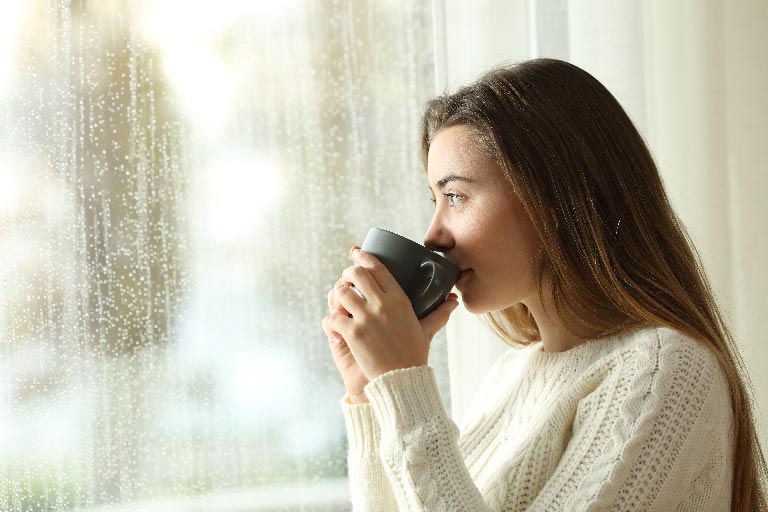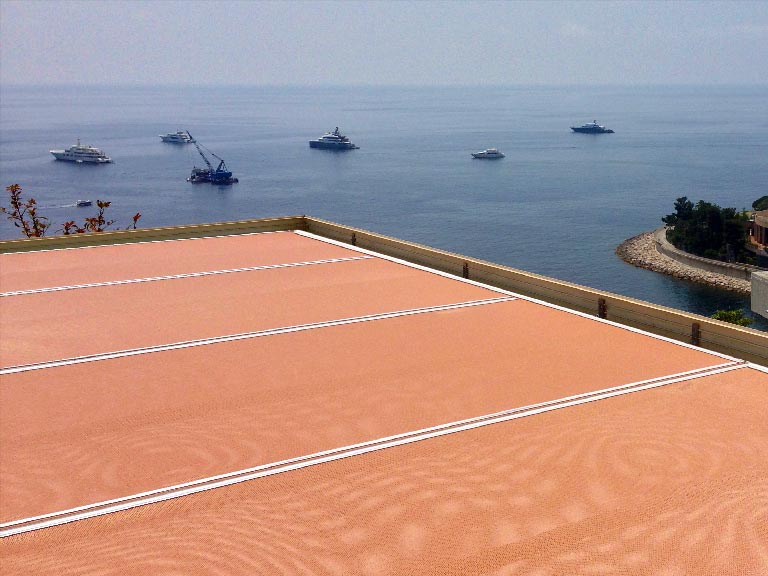 The only solution of aesthetic renovation,
for a modern extension
RENOPHON® is the only solution to renovate your flat roof veranda without replacing it
The system composed of an aluminium frame and a special micro-perforated technical fabric allows you to easily restore the aesthetics of your existing house extension roof.
Thanks to its exceptional dimensional stability, the stretched fabric isn't distorted during its use. The patented technology of the fabric ensures durability over time to preserve the aesthetics of your veranda while reducing the noise of rain.
A protective and hail-resistant

roof for your veranda
The fabric with high mechanical resistance retains its technical characteristics against external climatic conditions: wind, hail, UV and resists impacts.
This robust and durable solution protects your roof from hail impact according to the test report N° 272-12/1 on hail impact resistance. Thanks to its patented technology, the fabric is UV-resistant and ensures mechanical durability. Its smooth and dirt-repellent surface that can be cleaned with soapy water makes it easy to maintain for an extended use of your home extension.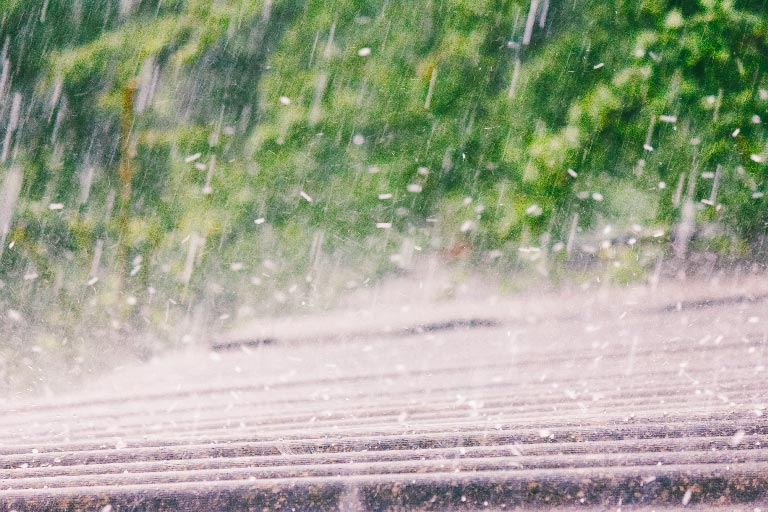 Roof colour adaptable : 4 colours available
Slate grey
Concrete grey
Sand yellow
Tile orange
Aluminium frame and patented micro-perforated fabric
Made-to-measure manufacturing of frame. Adaptable to every type of roof.
Outstanding dimensional stability. The fabric doesn't get distorted over time.
Treatment resistant to UV
Fire standard M1
Easy to maintain. Washable with soapy water.
Discover compatible products :