designing premium verandas and pergolas
"With more than 25 years of experience in verandas and aluminum pergolas, we set out to develop proprietary technology that would meet current and future requirements. It was by putting ourselves in your place as installers of home extensions and pergolas for homeowners that we came up with a range of best-in-class products. Take a look at our Espace Lounge® product line and the philosophy behind its one-of-a-kind design."

Expert in Extensions and Pergolas

At Espace Lounge®, innovation drives growth.. Each year, the brand develops verandas and pergolas with patented technology, producing a catalog of secure products with cutting-edge performance and comfort.

100% French Design & Manufacture
Espace Lounge® designs all of its products at its production site in Pertuis, in the south of France. Once your project is reviewed by one of our Certified Installers, your home extension or pergola is made-to-measure in our workshops in France. Raw materials are locally sourced, so we have full control of product quality.
A solution for all your projects of extensions & outdoor fittings
---
CREATOR OF THE SECURE FLAT-ROOF VERANDA
Espace Lounge® equips its flat-roof verandas with a secure built-in slope drainage system : Water Drive System®. This is patented, proven technology for a watertight flat-roof extension.

Exceptional thermal comfort
167-mm-thick insulated panel roofing

XXL spans and larger glass panels

Triple security barrier. Equipped with the patented Water Drive System®.
DESIGNER OF THE HIGH-PERFORMANCE PERGOLA
Espace Lounge® has designed the BIO-THERMAL pergola : more than a bioclimatic pergola, this insulated aluminum pergola lets you enjoy your terrace year-round. Choose a stylish, high-end, comfortable terrace layout.
Exceptional thermal comfort
Up to 130x times more insulating than a bio-climatic pergola

A motorized and insulated roof suitable for all seasons

Up to 1000kg/m2 Extremely snow- and wind-proof
---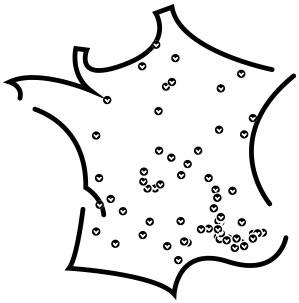 ---
Find your nearest Espace Lounge® Certified Installer
Our Certified Installers are available throughout France to serve you. They'll advise and guide you from planning through installation of your flat-roof extension or pergola.
espace lounge® points of sale
More than 2000 verandas & aluminum pergolas completed
Browse our photo gallery for inspiration from more than 2000 premium extensions & pergolas.
1-EspaceLounge-extension-zenith
Sixfours_Legolfe_Espaceloungefr_10
3-EspaceLounge_pergola-restaurant-ciel-ouvair
4-EspaceLounge_Veranda-zenith
5-EspaceLounge_extension-equinoxe
6-EspaceLounge_extension-zenith
Customer testimonials
They chose Espace Lounge® extensions & pergolas
"The initial idea was to make a traditional house extension, in masonry construction, to enlarge my living space. Then I discovered Espace Lounge. The product immediately appealed to me because it was so modern and airy. You can get it all done much faster than the traditional way."

Bruno M. - Marseille (13)




"I wanted to get the most out of my terrace based on the season, summer or winter. That's why I went with SkyLounge. It was the only product that had thermal insulation for a terrace you could leave wide open in the summer and closed and insulated in the winter. It was exactly what I was looking for in terms of quality, insulation, and technical features."
Marc B. - Aix-en-Provence (13)
See more videos on our YouTube channel
---